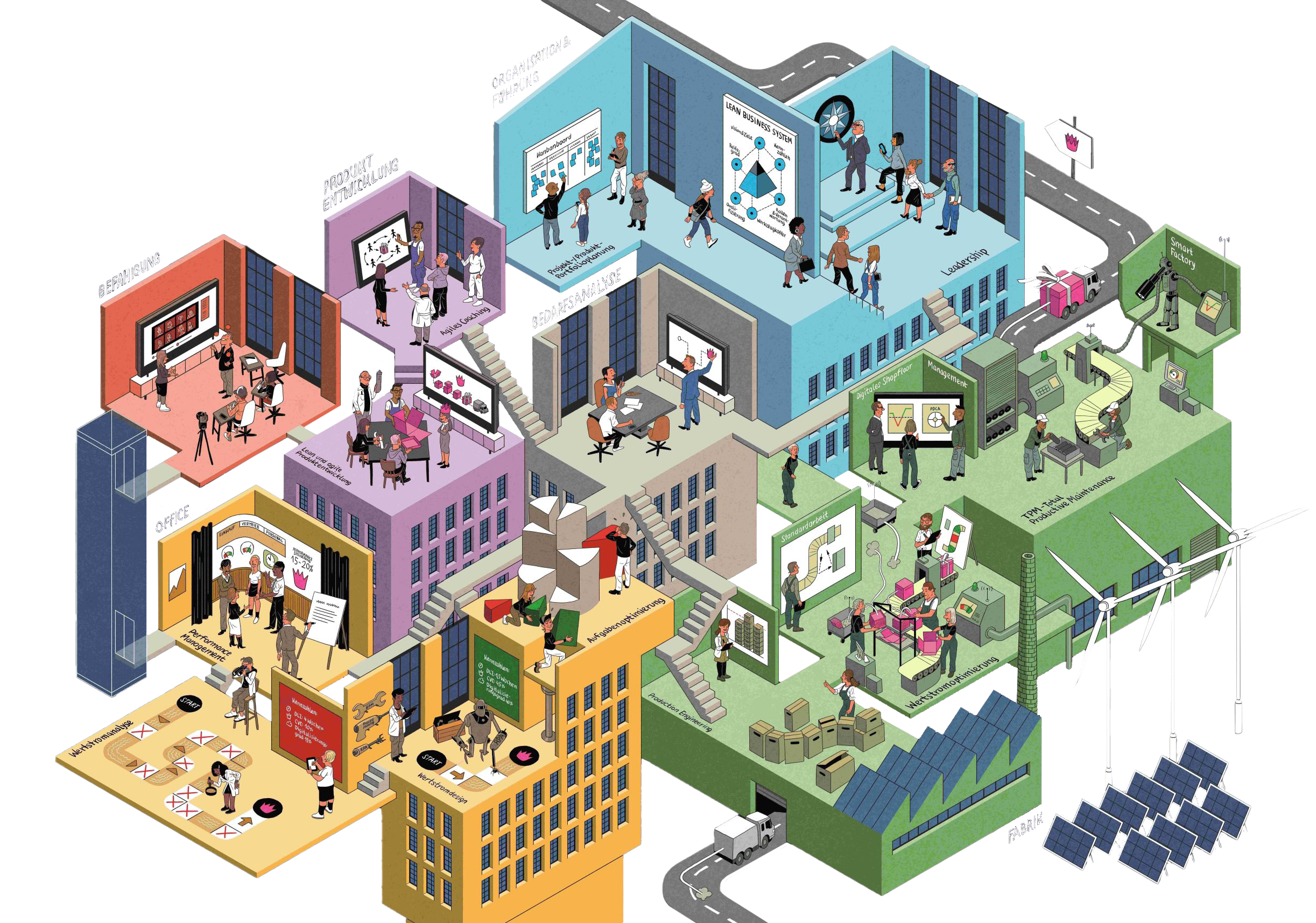 We develop successful companies of today into excellent organizations of the digital future
LMX is your partner for holistic lean transformation, agile organizational development and customized digitalization. Our target is to sustainably secure your competitiveness.
We stand for consulting, coaching and training in the context of a successful and sustainable introduction and implementation of Agile and Lean management principles and methods.
LMX Business Consulting GmbH supports you with experts who have practical experience. The approach is characterized by the successful interaction between employees, structures and processes. Our focus is on the systematic analysis and subsequent waste-free design or realignment of your processes across the entire value chain, as well as on in-depth training and coaching at all hierarchical levels.
The LMX approach turns affected managers and employees into active participants in the change process. In this way, the sustainability of the change is ensured in conjunction with comprehensive qualification and management attention.
Unsere Beratungsschwerpunkte sind alle Disziplinen rund um das Lean Management im Rahmen des Lean Business Systems, agile Organisationsentwicklung, Digitalisierung und der Vision von einer "Lean Company".
LMX at a glance
LMX is one of the leading consulting firms for Lean Management with international project structure
LMX is preferred supplier for Lean Management at several DAX companies and numerous leading medium-sized enterprises
LMX brings practical experience from over 750 successful lean projects and transformations in various industries
LMX customers receive the holistic Lean Company portfolio across the entire value chain from a single source
The LMX team consists of experts with practical experience in the lean disciplines of production, maintenance, administration, development and service.
The LMX consultants have a high level of change competence, which has been successfully applied on all hierarchy levels many times
LMX has been awarded several times as TOP-Consultant
An essential success factor of LMX's customer value leadership is the continuous innovative (further) development of the consulting and training products.
LMX is a founding partner of the Institut für WertschöpfungsExzellenz (IWEX) at the Ruhr University Bochum with a learning factory