Optimize the service organization for customers with lean management methods: Reduce waste, improve efficiency and increase customer satisfaction.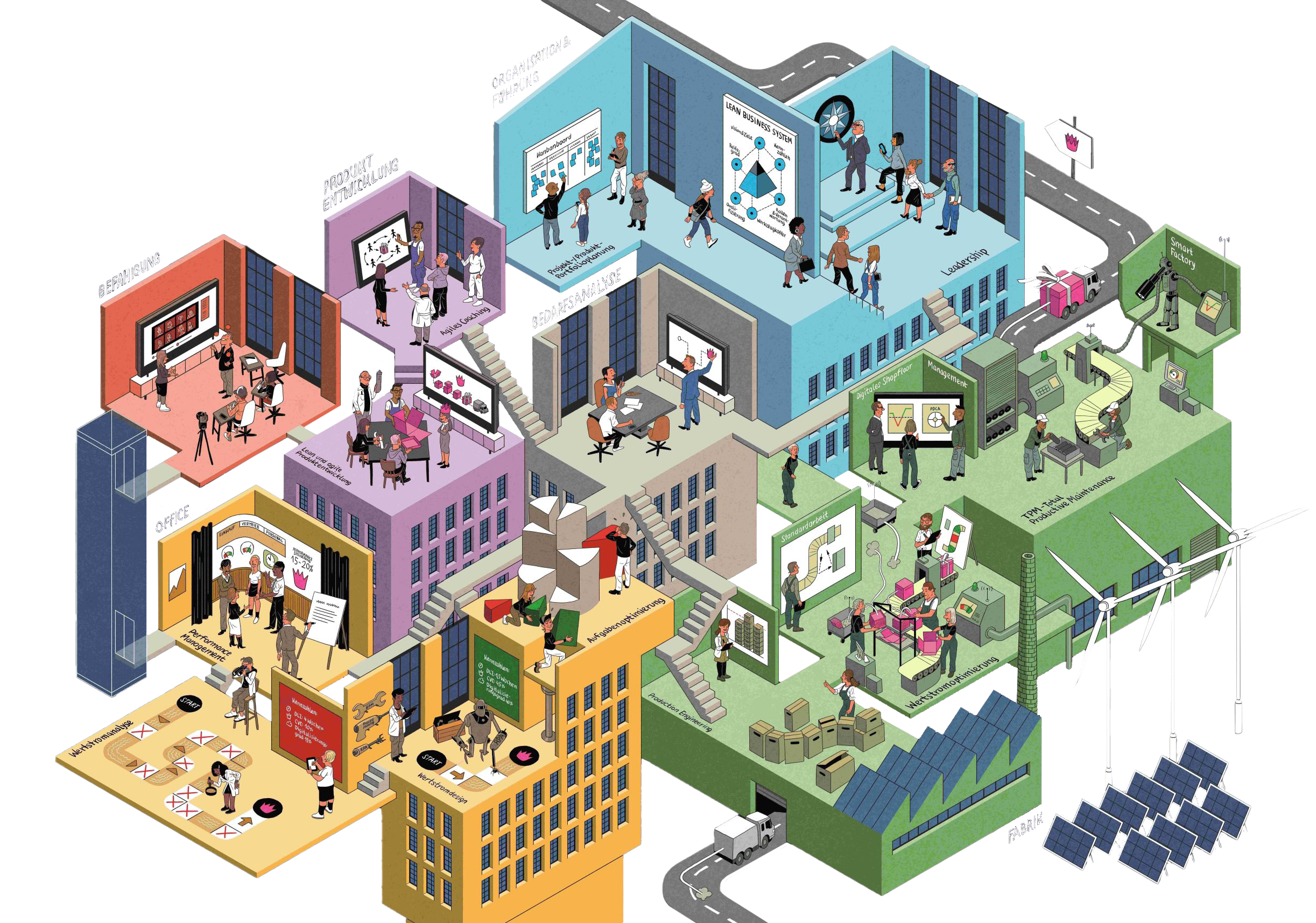 Lean Service
Lean Service is the application of Lean methods to all areas of customer service and customer support that are involved after a product or service has been sold.
The target of Lean Service is to reduce waste, improve efficiency and increase customer satisfaction through faster and more effective support.
Lean methodology is applied to all processes involved during commissioning, in responding to customer inquiries, resolving problems, and providing maintenance and repair services.
Selected Lean Service methodologies include:
Value stream mapping and design
Identifying the steps involved in customer support and mapping the flow of activities from start to finish (end-to-end value stream), with the objective of a lossless process design.
Process standardization
Establishing standardized procedures for each step in the after-sales process to ensure consistent and efficient service.
Continuous improvement
Continuous monitoring and improvement of the after-sales process to eliminate waste and increase efficiency (Kaizen).
Employee involvement
Involving employees in process design to leverage their knowledge and expertise to gain transparency on metrics and processes, and build a culture of continuous improvement.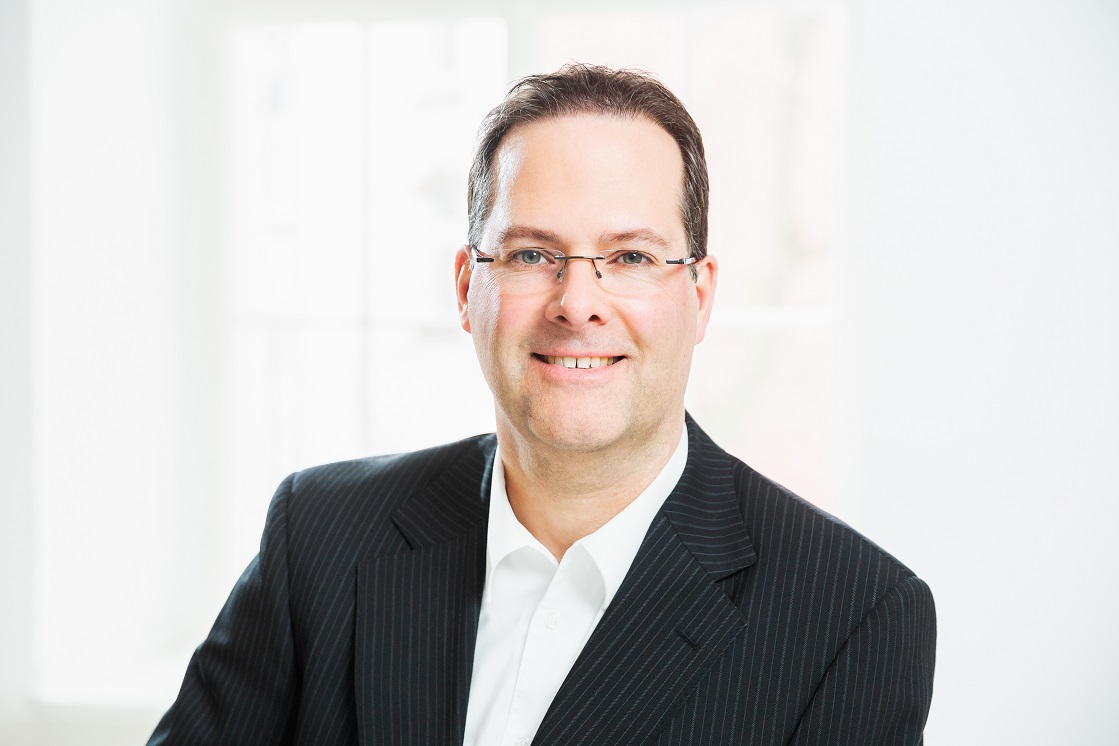 Phone: +49 211 63 55 89 60
Fax: +49 211 63 55 89 69
Email: info@lmx.eu

---
Lean Management & Digitiztion 2024 at Ruhr-University Bochum
Advantages
Lean service leads to a number of significant improvements, including:

1. Increased customer satisfaction: through more efficient process execution and faster response times.

2. Reduced response times: by standardizing processes and using process optimization tools, response times for customer inquiries and problem resolution are reduced.

3. Reduced costs: eliminating waste and inefficient processes reduces the cost of customer support and services.

4. Increased efficiency: standardizing processes and using process optimization tools will increase efficiency in customer support and customer services.

5. Employee involvement: involving employees in process design increases their engagement and boosts their motivation.

6. Continuous improvement: Sustained improvement of service and after-sales processes ensures that performance in customer support and services is continuously improved.
Concrete practical examples
Standardization of the process for handling customer complaints: A company that sells electronic devices has established a standardized process for handling customer complaints. Each complaint is assigned to a specific category and handled according to a defined process sequence. In addition, customer inquiries are sorted by urgency to ensure that important inquiries are handled more quickly.

Employee involvement in identifying waste: An insurance company has involved its employees in identifying waste in customer support by implementing regular office floor management and encouraging them to suggest solutions to existing problems.

Continuous monitoring and improvement of customer support: a software company can conduct continuous monitoring and improvement of customer support by regularly collecting and analyzing metrics to optimize processes and increase efficiency in customer support.
These are just a few specific examples of how Lean Service can be applied.
We tailor Lean Service methods to your needs and processes to ensure your customer support achieves the best possible results.
Measurability
To measure the success of Lean Service, one can use various metrics or Key Performance Indicators (KPI), among which are for example:
Customer satisfaction: this can be measured through regular customer surveys to gather feedback on the quality of customer support and service.

Response time: the turnaround time required to handle a customer request can be measured to monitor customer support efficiency.

Number of repeat customer requests: A drop in the number of repeat customer requests can be seen as an indicator of better quality customer support and customer service.

Waste in the process: The amount of waste in the process can be measured by the number of manual steps required to process a customer request.

Employee satisfaction: This can be measured by regular feedback surveys among customer support employees to check whether they can effectively use the tools and processes available for customer support work.
Our Procedure
When we start Lean Service in your organization, we follow this structured approach to ensure that progress is made and the expected benefits are achieved:
Analyze the current process: before we begin implementing improvements, it is important to thoroughly understand and document the current process of customer service and support.

Identifying waste: By examining the current process together, we identify areas where time and resources are being wasted.

Solution development: Based on the identified areas of waste, we help develop solutions to eliminate or minimize it.

Implementation of solutions: Once the solutions are developed, we implement them with your employees to achieve the real benefits.

Monitoring and sustainability: It is important to regularly monitor and measure metrics to ensure that the solutions are effective and that you can make further improvements if necessary.
Outlook
The need for Lean in Service and After Sales is great as the demand for more efficient and customer-focused customer service and customer support processes continues to grow. Many companies are only now realizing the benefits that Lean Service offers and are looking to implement this methodology to sustainably improve their business results.
An important trend associated with Lean Service is the increasing use of digitization, particularly data analytics and artificial intelligence, to automate and optimize processes. This enables companies to respond faster to their customers' needs and make better decisions, resulting in higher customer satisfaction.
The future will see a further increase in remote support and service as more businesses and customers look to work with online and mobile solutions. Lean Service can help you meet these new challenges and deliver a consistent, high-quality customer experience.
Overall, it is important to note that Lean After Sales is a continuous process that needs to be constantly adjusted to meet the changing needs and challenges of the business and its customers.

We are happy to support you in implementing Lean Service in your customer processes:
1. Needs analysis
We conduct a thorough analysis to understand the needs of your business and its customers, and identify the strengths and weaknesses of existing customer service and customer support processes.
2. Implementation strategy
Based on our diverse experience and expertise, we help you develop a customized Lean Service implementation strategy that addresses your needs and ensures efficient implementation.
3. Trainings
We offer customized lean service training for your employees and managers. Together we define the learning objectives and design the training courses according to your wishes. A target group specific design with an interesting mix of theory and practical elements is a matter of course for us. Our trainers have a wealth of practical experience and bring this into the training sessions. By integrating practical tasks into the training program, a direct application in the participants' own environment can be achieved.